¡La Nau te trae tres conciertos para final de mes!
Esta semana en La Nau, podrás disfrutar de una programación variada para encarar el final de mes. Desde el pianista autodidacta Alfa Mist, pasando por el jazz frenético e improvisado de Ghost-note hasta el post-punk de The Twilight Sad. Tres conciertos para que la semana pase el triple de rápido.
ALFA MIST
29 Octubre
Alfa Mist, un pianista autodidacta, rapero a veces, que pronto se vio atraído por el jazz, y la música del mundo. Ha crecido en Newham, East London, donde comenzó su viaje musical como productor de grime y hiphop. Y hasta ahora…
Dos años después de su último álbum en 2017 "Antiphon", este año sacó el avión "Structuralism". Un álbum alucinante con pinceladas de saxos y preciosas melodías de piano. Y viene a mi segunda casa la sala La Nau de Barcelona, por primera vez en España, para hacerte vibrar
GHOST – NOTE FEAT. MONO NEON
30 OCTUBRE
Encabezados por dos miembros de Snarky Puppy, y ganadores de varios Grammy, GHOST-NOTE tiene un sonido explosivo, que fusiona elementos de jazz con afrobeat, sintetizadores y una percusión frenética.
Una banda formada por músicos de otro planeta, que han colaborado con artistas como Prince, Herbie Hancock, Snoop Dogg, Erykah Badu, Kendrick Lamar o Marcus Miller, entre otros. En directo llevan su groove y funk al futuro a partir de los pilares que antes crearon referentes como James Brown o Sly & The Family Stone, e insuflando aire fresco a su funk con mezcla de jazz, afrobeat, hip-hop y psicodelia.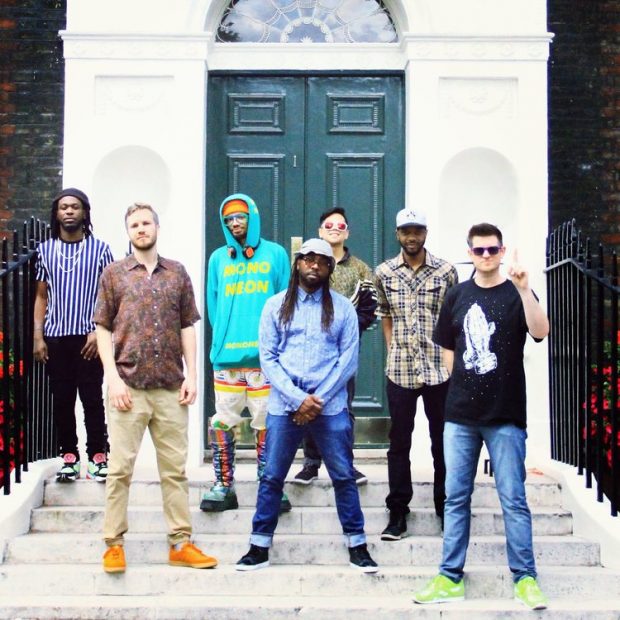 Con el lanzamiento su último álbum el año pasado, Swagism, Ghost-Note ha dejado clara su misión. El proyecto se cimenta sobre influencias de las jams de funk y R'n'B que en los años 80 marcaran los discos de Quincy Jones y Herbie Hancock. El directo de esta superbanda americana crea un groove seductor y bailable desde el primer minuto.
Con tan solo 4 años de existencia y dos albums en el mercado, Ghost-Note ya es una de las bandas de referencia a nivel mundial, reconocida por sus enérgicos conciertos.
 The Twilight Sad se ha formado alrededor del dúo central que forman James Graham y Andy MacFarlane. Irrumpieron en la escena con un apabullante álbum debut en 2007, Fourteen Autumns and Fifteen Winters, y a partir de ahí se ha producido una evolución innegable en toda la aclamada obra que han concebido desde entonces.
Con un claro propósito y una colección de canciones viscerales, The Twilight Sad regresa ahora con su primer álbum desde el lanzamiento del aclamado Nobody Wants to Be Here and Nobody Wants to Leave (2014). De It Won't Be Like This All the Time se extraen temas como 'VTr'. Un álbum emocionante, a su vez cinemático y claustrofóbico, con el que la banda ahonda en lo más profundo para ofrecer su versión más cruda y enérgica de la vida.