An interview with Brodie Vissers
Poblenou through the eyes of a traveller
A while ago we received a message from the other side of the Atlantic, asking for information on Poblenou Urban District. The email was written by a young photographer and Urban Designer named Brodie Vissers.
After months of email exchanges, Brodie finally got to Barcelona in early October 2015. He travels around the Catalan capital with his skateboard, camera, and notebook, a handmade souvenir bought in rural China that displays a cover of what seems like a propaganda poster of the country's government. It is filled with doodles, notes from his Chinese lessons, and bits and pieces of various travel journals. 
We had the opportunity to sit down with the young Canadian to talk about his past, photography, urban planning, Poblenou, and of course, coffee.
Poblenou Urban District (P.U.D.) Where were you born?
Brodie Vissers (B.V.) Hamilton, Canada. It is a mid-sized city for Canada, an hour away from Toronto. This is where I grew up until eventually moving to Brantford, an even smaller city, In the middle of Ontario. At the age of 19, I moved to Waterloo to study Urban Planning, and spent the next five years between Waterloo, Hamilton, Toronto, and China, either working or studying.
P.U.D. How would you describe your childhood?
B.V. Pretty stable, I guess. Both of my parents are self-employed which means my day-to- day life as a child wasn't very scheduled. Whenever my mom had days off, we'd spend the day together, and then she'd be gone for a few days. As a sign language interpreter, she is wherever work calls. As for my dad, he's a carpenter so basically I grew up in a house that was always in renovations. (Laughs) One could say I got used to, not necessarily travel, but change and dynamics at an early age, and I think it became addicting. Travel came later.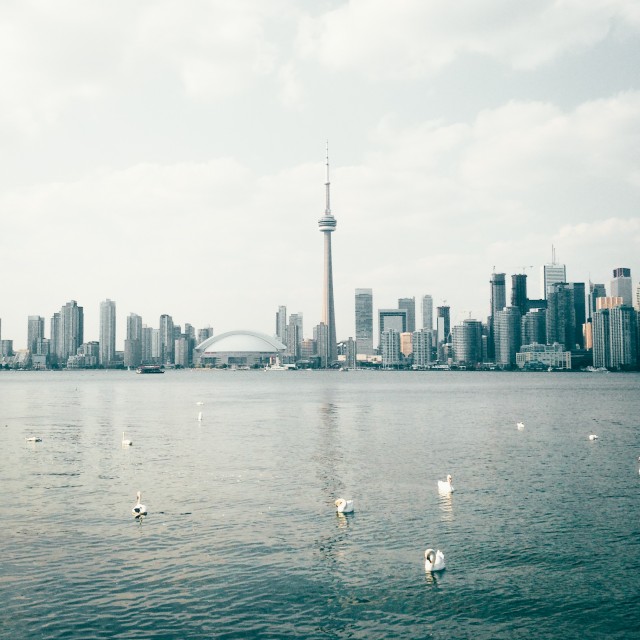 P.U.D Did your interest in photography and urbanism start early on or was it something you discovered later?
B.V. It goes back to when I started skateboarding at around nine years old. Skating is a sub-culture that evolved around an urban environment. The more I immersed myself in it, I started looking at cities in a very different way. Changes in elevation, the typology of benches, surface materials; everything became more noticeable. With it eventually came my interest in photography. Naturally as a skateboarder you want to start filming and making videos – so I got my first camera and me and my friends started filming everything. Whenever I would go on trips, I would take my camera with me. I wanted to capture everything and be able to tell a story through my photos, but it wouldn't be until later when I decided to go deeper into the art and technique of photo-making.
P.U.D. Is there anyone that inspires you or that you look up to in the Photography world?
B.V. My friends inspire me and the people who I connect with on a daily basis. I have a really good friend called Alen Palander in Toronto – he kind of got me started in photography, or at least pushed me to go further with it – Alen also uses Instagram as a big form of his work. For me, it's more about the process of connecting with people that inspire me. Seeing their work is definitely good, but that almost comes second. Another person who has inspired me was someone that I met when traveling in China, right at the verge of getting seriously into photography. I travelled with him all over Asia to help film for a documentary. His name is Elias Popa. For me at this stage of my photography, it [inspiration] comes from people I know. Personal connections. The thing with photography is that there is so much out there, it is hard to narrow down and say who's great and who's not. I like to focus on why I appreciate someone's photography, likely because of who they are as a person and the projects they're involved with.
P.U.D. Any particular style you're more comfortable with?
B.V. Photographers can play with many different styles, but for me right now, as you know, I do a lot of urban photography and some landscapes. I'm starting to learn how to do portraits, but in an urban or natural environment. I don't necessarily do studio that much, but I'm really inspired by how people can do portraits to convey a concept, an emotion or even a product – something I want to get better at. Minimal photography is becoming really popular right now as well.
P.U.D It's interesting how skateboarding and urbanism relate. Once you think about it, it really makes sense. I don't know if you're aware, but here in Barcelona, around the MACBA is a famous skateboarding place.
B.V. I've actually known of MACBA for probably over ten years, before I even knew what Barcelona was. In the mid 2000's, there was a surge of skateboarders coming to the city, and it started showing up in all the magazines and videos.
P.U.D. When did you first come to Barcelona?
B.V. April/May 2012. I was here for two weeks.
P.U.D. How does that trip compares to this one?
B.V. It was actually Alen who found this program with a professor from the University of Milan. Originally, they went to Palermo for a one-week architectural course where they would sketch buildings and spaces while sharing a lot of history of local history. He liked it so much that they designed a new venture with about 30 students from my class, and the next city was Barcelona. Of course, I decided to go along and was excited for the skateboarding and how iconic the city was. It was a whirlwind. Every morning we would get up early, grab our paints and a bocadillo, and walk around the city, sketching as we went. It was a cool way to do all the touristy stuff but from an artistic perspective: Poble Espanyol, Sagrada Familia, Parc Güell, La Pedrera, Passeig de Gràcia, Casa Batlló.
Now it's just me, making things happen from scratch, and trying to get involved with the local community however I can. It's been very different, but definitely rewarding.
P.U.D. What was your first impression of Poblenou?
B.V: It is a pretty big contrast from where I live in Barcelona (El Born) and what most people are familiar with Gòtic, Raval, Barceloneta, and Eixample. Those places are so busy – lots of buildings, lots of people, lots of business, and a lot more corporate. When I came here, I was like "Wow, there's no one here." It's mellower. Just riding around, you realise there are a lot of creative industries here: co-working spaces, restaurants, galleries, yet it's got a very industrial feel to it. Something that I made comparisons to are for example the Meatpacking district in New York City. It's not exactly like that, but it's got the potential to become into something of its own.
P.U.D. How did you learn about Poblenou Urban District?
B.V. I don't remember exactly how I bumped into Poblenou Urban District – it might have been through Espai 88 – that's when I realised it was an association. I loved the videos I saw online! Those were very inspiring to me. I was also very interested in the events, the creative elements, and the connections between the members of the association because I'm also pursuing a creative life through connections of community and design.
P.U.D. What's the best coffee you've had in Barcelona so far?
B.V. That was something that I was also researching before I got here. As much as design and urban-oriented spaces, I was also investigating the coffee. There are only a set number of specialty cafés in Barcelona and I've pretty much tried them all by now. They're all good. Skye Coffee Co has got great coffee and Nomad Coffee as well. In Poblenou, those are the two I would recommend.
To see more of Brodie's work, you can check out his website, and take a look at his Instagram where he posts a lot of his inspiration and travels.
Interview by Harald Meyer-Delius.
Translations to Spanish and Catalan by Arnau Salvadó.